Greece fined 127 million euros by EU for poor plastic recycling performance
23-03-2022
Greece will have to pay the EU about 127 million euros this year due to its poor performance in recycling plastic packaging.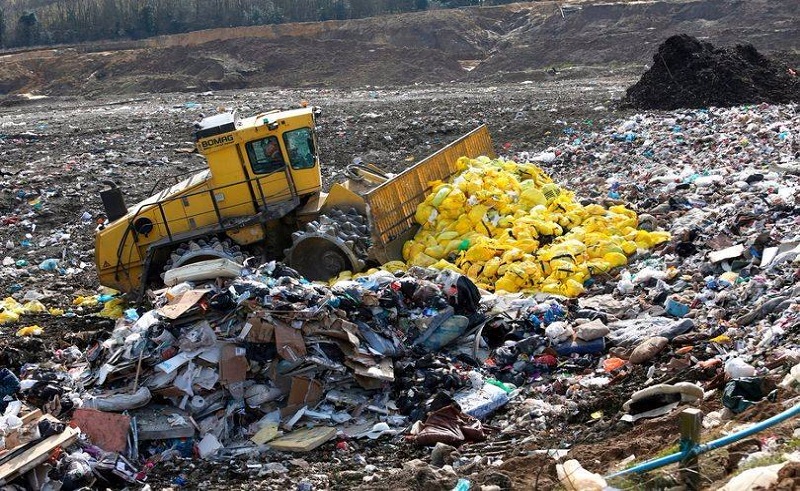 Relevant data shows that 1 million plastic bags are used every minute in the world, and as many as 8 million tons of plastic waste are generated every year. The ubiquitous plastic waste has become a huge disaster for the earth. In December 2015, the European Commission adopted the EU Circular Economy Action Plan, of which plastic recycling is a key item. In 2017, the European Commission further proposed to focus on the production and use of recyclable plastics and work towards the goal of making all plastic packaging recyclable by 2030.
As a member of the European Commission, Greece is not doing well in plastic recycling. According to a report by the China-Greece Times, a report released by the Greek think tank Economic and Industrial Research Foundation shows that about 43,000 tons of plastic packaging in Greece is neither buried nor recycled every year. For this, Greece will pay a fine of 127 million euros to the EU this year.
One is plastic recycling, and the other is reducing the use of plastic as much as possible. From this month, Italy has also officially banned the sale of single-use plastics. The ban covers all non-biodegradable plastic products, which means people are saying goodbye to single-use plastic dishes, cutlery, cotton swabs and other items forever.
According to the European Times, the Italian plastic restriction order stipulates that disposable plates, cutlery, straws, cotton swabs, beverage stir sticks, balloon plastic rods and other oxidatively degradable plastics (which will become microplastics after oxidative decomposition), some special polystyrene foams The sale of body food containers, beverage containers, cups and lids is prohibited. Violators will be fined between 2,500 and 25,000 euros. At the same time, the Italian government will also give preferential policies to companies that use recyclable, soil fertilizer or biodegradable commodities. These companies can receive tax credits of up to 3 million euros per year for three years.
In addition, many countries have begun to increase the ban on plastic this year. From January 1 this year, France will ban the plastic packaging of fruits and vegetables, and prohibit the use of plastic packaging to sell fruits and vegetables weighing less than 1.5 kg; the United Kingdom will also completely ban the use of plastic straws, plastic stirrers and plastic cotton swabs this year, but those used for medical purposes can be used. Temporarily exempt; Germany will ban polystyrene plastic food packaging... In the face of plastic pollution, the world joins efforts to protect the planet.